It's been a pleasure serving our customers over the past 13 years and we look forward to doing business with you in the future. GreenMouse Recycling brings the widest range of e-waste recycling services through scheduled pick-ups (business), convenient drop-offs (business and residential), and collection events. The following is a list of our offerings.
Business Pick-Ups
Residential and Business Drop-Offs
Collection Events
Hard Drive Shredding
Paper Shredding
RMA Processing
Facility Clean-Out Management
Health and Wellness Corporate Events
Data Center Project Management
The following are lists of the items we typically take or don't take at our Collection Center; there is also a list of the items we take for a fee. If you have an item(s) not listed below or you would like pricing, please call (408) 464-9999.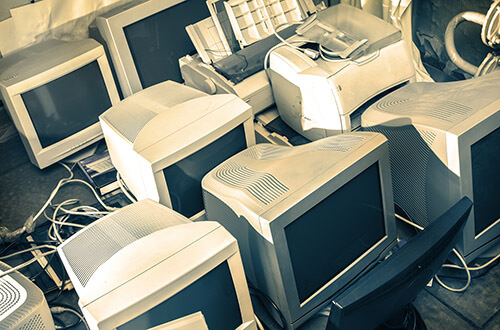 Computers/Laptops/Servers
Tablets
Televisions/Monitors
DVD/CD Players
Stereo Equipment
Modems, Switches, Routers
Printed Circuit Boards
Credit Card Processing Systems
Digital Cable Boxes
Phones/Phone Systems
Game Consoles
Wire/Cabling/Printed Circuit Boards
UPS/Rechargeable Batteries
Aluminum/Scrap Metal
What We Take – Fee (call for pricing)
Plasma/DLP Televisions
Printers, Fax Machines, Scanners
Microwave Ovens
DVD/CD Players
Stereo Equipment
Radios
Keyboards/Mice
Smaller Electronic Devices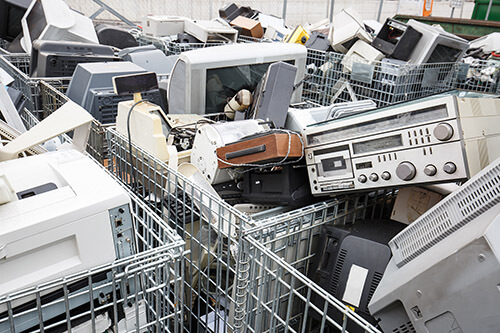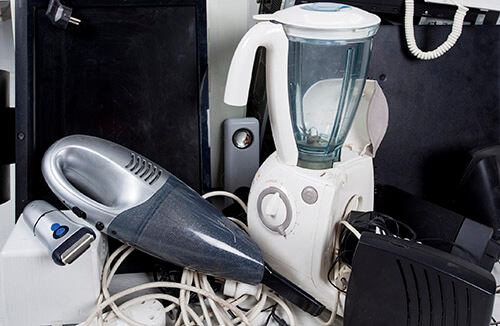 Household Items/Appliances/Wine Coolers
Alkaline Batteries/Lights
Smoke Detectors/Thermostats
Vacuum Cleaners
Heaters/Air Conditioners/Fans
Blow Dryers/Curling Irons
Media
Toner/Software
Toys
Lamps
Open Hours
M-F: 8:30am - 5:00pm
Sat: 9:00am - 3:00pm